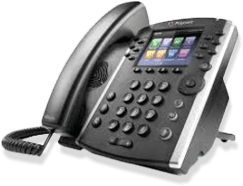 VVX400
3.5″ TFT (320 x 240)
12 lines or speed dial keys
Hard Keys: 12-key dial pad, home, speaker, mute, headset, volume
Supports VVX Expansion Module and VVX Color Expansion Module
2 x Ethernet 10/100 or GigE (VVX410 )
Starting at 149.99
DOWNLOAD USER GUIDE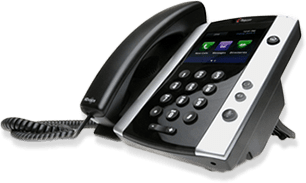 VVX500
3.5" (9-cm) TFT (320 x 240)
12 lines or speed dial keys
Hard Keys: 12-key dial pad, home, speaker, mute, headset, volume
Supports VVX Expansion Module and VVX Color Expansion Module
2 x Ethernet 10/100/1000
Starting at 189.99
DOWNLOAD USER GUIDE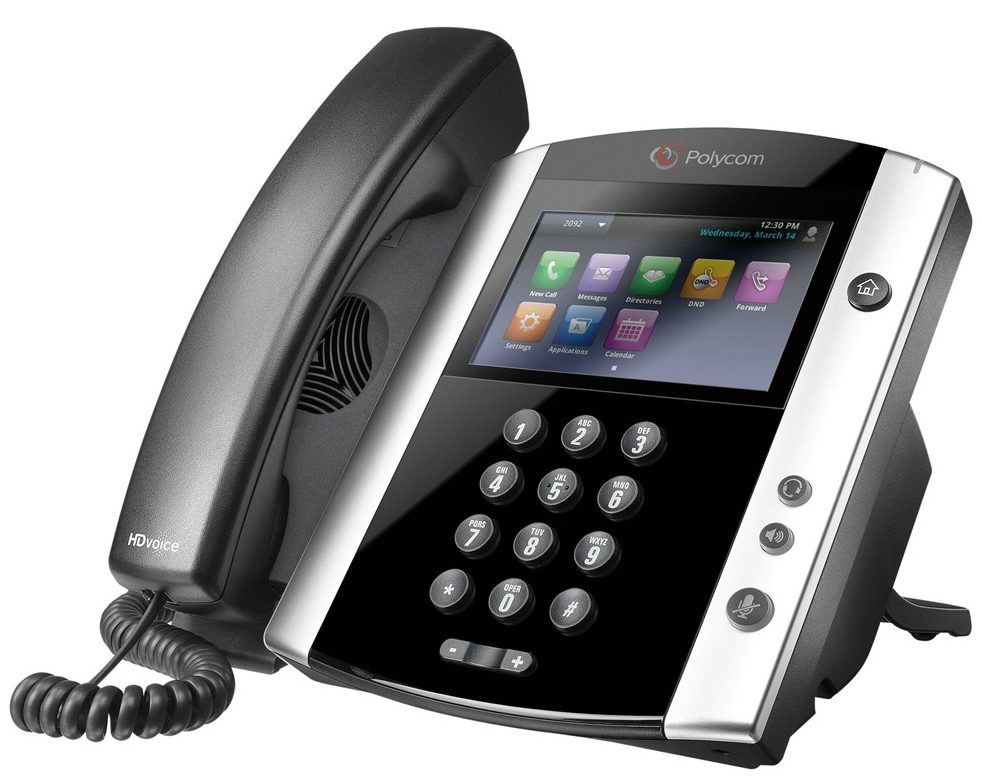 VVX600
arge (4.3") TFT (480 x 272) capacitive touch-screen
Up to 16 line appearances/speed dials
Hard Keys: 12-key keypad, home, speaker, mute, volume, headse
Video playback and video conferencing via external USB cam
2 x Ethernet 10/100/1000
Starting at 249.99
DOWNLOAD USER GUIDE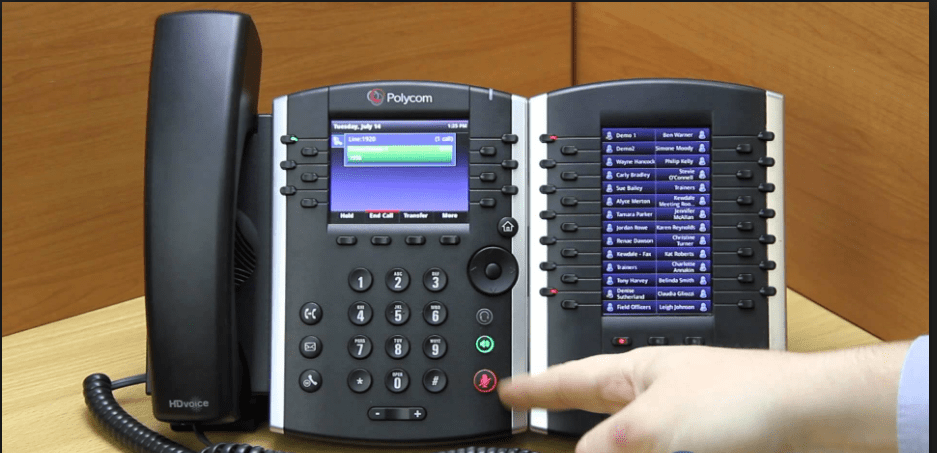 VVX Expansion Module
4.3″ TFT (480 x 272) LCD screen
28 illuminated bi-color programmable line keys
3 Page View soft keys to access additional contact
Starting at 199.95
DOWNLOAD USER GUIDE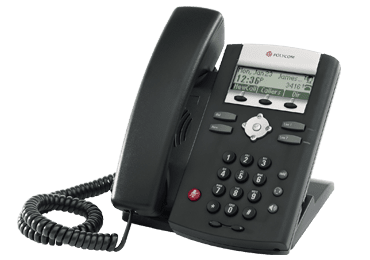 VVX300
102 x 33 pixel- graphical LCD
Hard Keys 2: keypad, home, speaker, mute, volume, headset
3 context-sensitive "soft" keys
two-port 10/100Mbps Ethernet switch
Starting at 69.99
DOWNLOAD USER GUIDE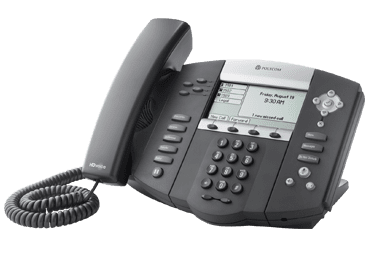 Soundpoint 550
320 x 160-pixel graphical grayscale LCD
Hard Keys 4: keypad, home, speaker, mute, volume, headset
4 context-sensitive "soft" keys
two-port 10/100Mbps Ethernet switch
Starting at 89.99
DOWNLOAD USER GUIDE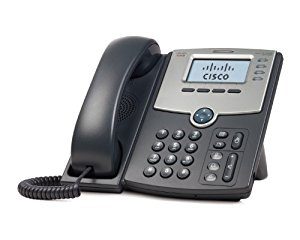 SPA 504
3″ LCD display – monochrome baclit
4 Programmable Buttons
2 x Ethernet 10Base-T/100Base-TX
DOWNLOAD USER GUIDE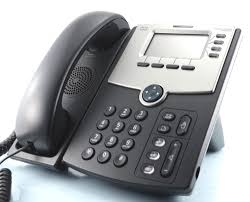 SPA 508
3″ LCD display – monochrome baclit
8 Programmable Buttons
3 x Ethernet 10Base-T/100Base-TX
DOWNLOAD USER GUIDE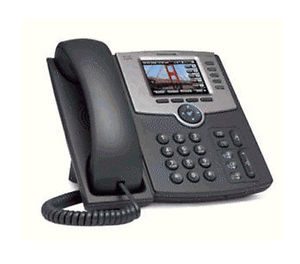 SPA 525
3″ color LCD display
5 Programmable Buttons
4 x Ethernet 10Base-T/100Base-TX
DOWNLOAD USER GUIDE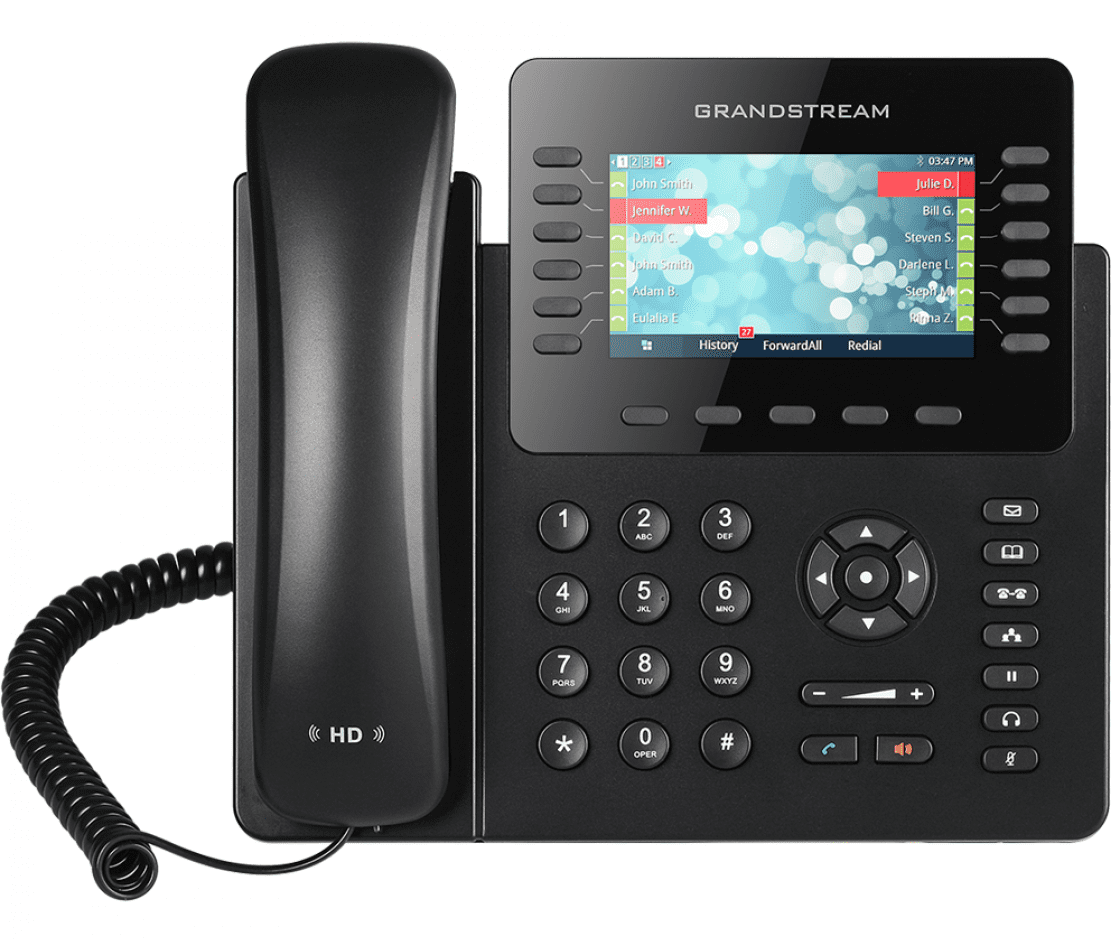 GXP2170
12 lines, 6 SIP accounts, 5 soft keys and 5-way voice conferencing
48 on-screen digitally customizable BLF/speed-dial keys
4.3 inch (480×272) color-screen LCD
Dual Gigabit ports, integrated PoE
Integrated Bluetooth
DOWNLOAD USER GUIDE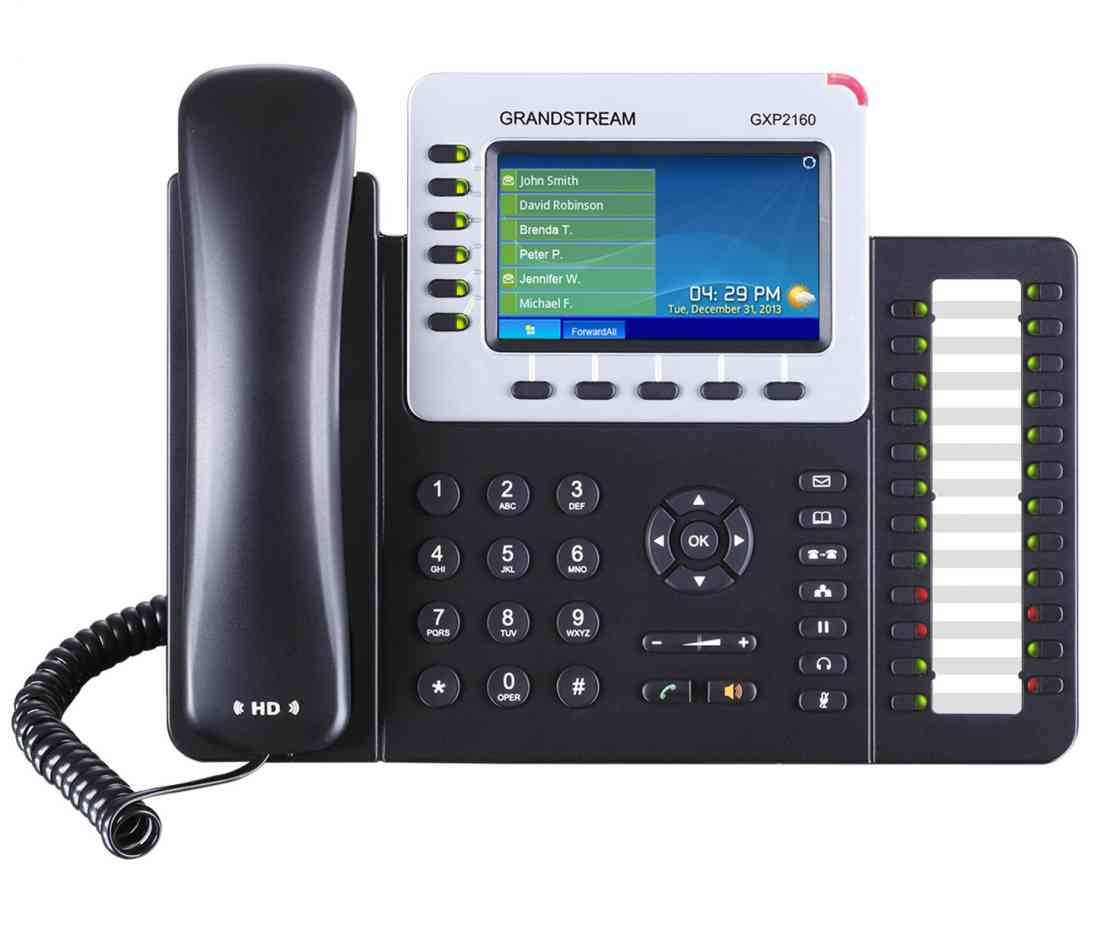 GXP2160
6 lines, 6 SIP accounts and 5-way voice conferencing
4.3 inch (480×272) color-screen LCD
Dual Gigabit ports, integrated PoE
HD audio on speakerphone and handset, 5 programmable context-sensitive soft keys
Integrated Bluetooth
DOWNLOAD USER GUIDE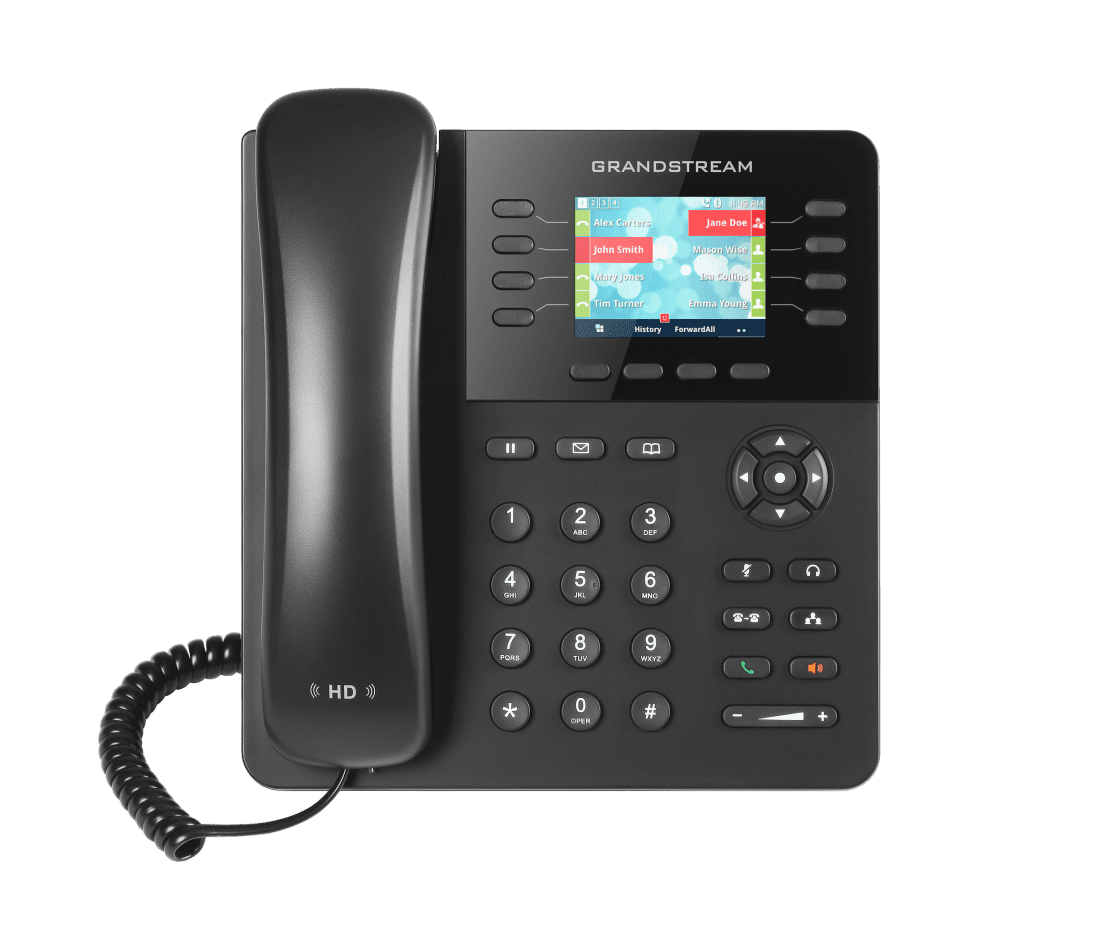 GXP2135
8 lines, 4 SIP accounts, 4 XML programmable context-sensitive soft keys
Dual switched, auto-sensing Gigabit ports, built-in PoE
32 digitally programmable and customizable BLF/speed-dial keys
Integrated Bluetooth
DOWNLOAD USER GUIDE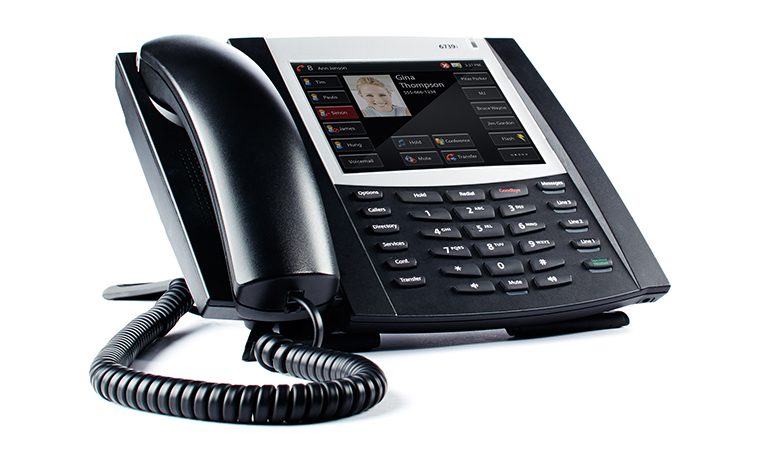 6739i
5.7″ Full VGA (640 x 480) Color Touch Screen LCD
Up to 9 lines with call appearances
Intuitive graphical user interface and navigation menus
Bluetooth headset support
Integrated gigabit Ethernet switch
DOWNLOAD USER GUIDE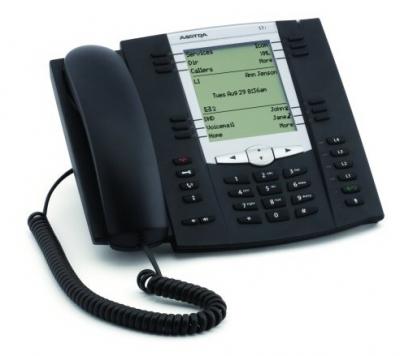 Mitel M675
144 x 128 pixels LCD display
20 softkeys available on 3 screens (60 keys)
Configurable for Always On, Always Off, or Auto (power saving)
Compatible with Mitel 6735, 6737, and 6739 models
DOWNLOAD USER GUIDE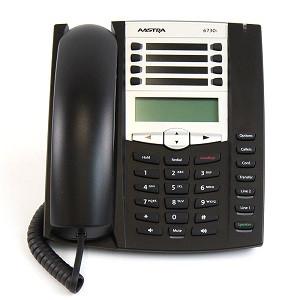 Mitel 6730
3 line LCD display
Up to 6 call appearance lines with LEDs (2 dedicated keys)
4 navigational keys 8 programmable keys with LEDs
10 pre-defined hard keys
DOWNLOAD USER GUIDE
T48G
7″ 800 x 480-pixel color touch screen with backlight
29 one-touch DSS keys
7 features keys: message, headset, hold, mute, transfer, redial, hands-free speakerphone
Integrated gigabit Ethernet switch
DOWNLOAD USER GUIDE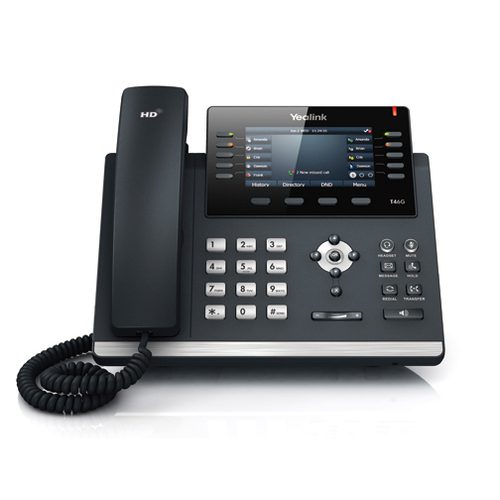 T46G
4.3″ 480 x 272-pixel color display with backlight
10 line keys with LED
7 features keys: message, headset, hold, mute, transfer, redial, hands-free speakerphoneC
Integrated gigabit Ethernet switch
DOWNLOAD USER GUIDE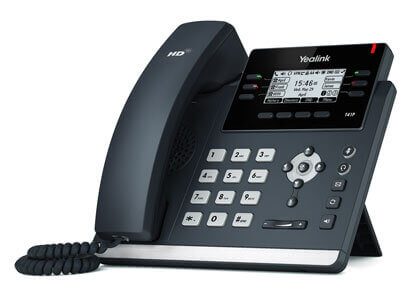 T41P
2.7″ 192×64-pixel graphical LCD with backlight
6 line keys can be programmed up to 15 various features (3-page view)
5 features keys: message, headset, mute, redial, hands-free speakerphone
Full-duplex hands-free speakerphone with AEC
DOWNLOAD USER GUIDE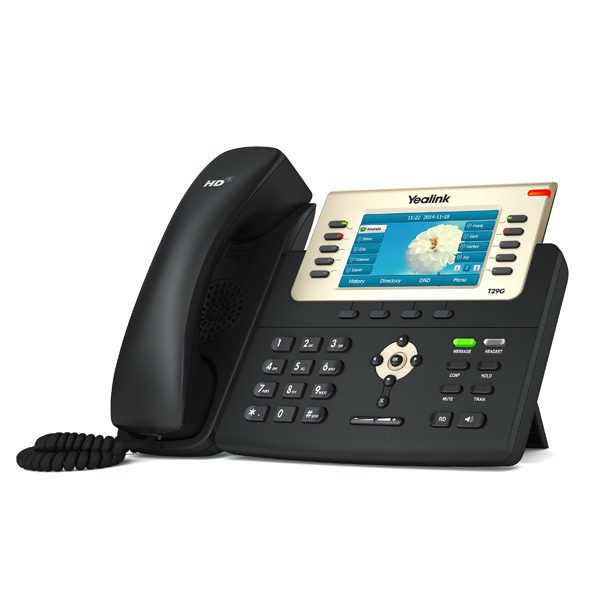 T29G
4.3″, 480×272 resolution color LCD
10 paperless DSS keys dual color LEDs
Dual Port Gigabit POE
Supports wireless headset
DOWNLOAD USER GUIDE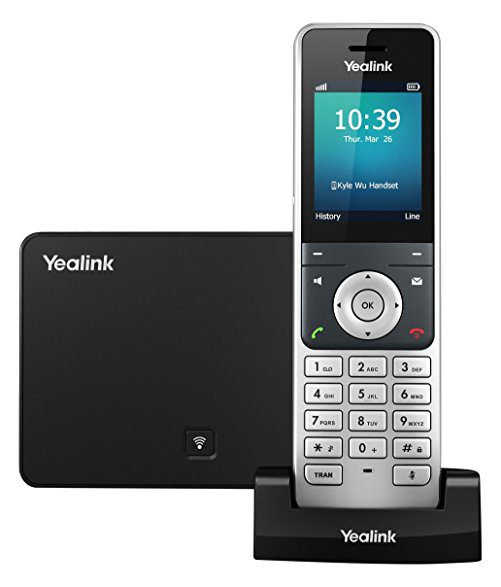 W56P
2.4″ 240 x 320 TFT colour display
Up to 4 simultaneous calls
Backlit keypad
Call waiting, mute, DND, and more
DOWNLOAD USER GUIDE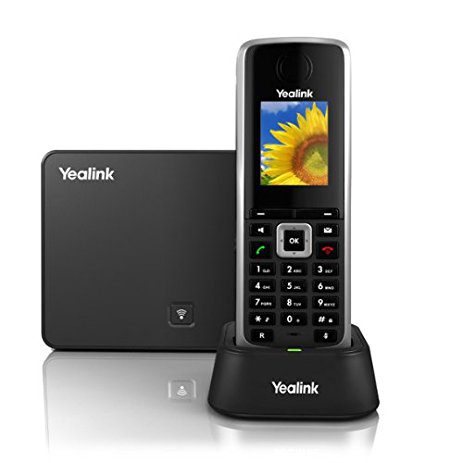 W52P
1.8″ 128 x 160 TFT colour display
Up to 2 simultaneous calls
Integrated PoE ( base )
5~10 hours talk time, 100 hours standby time
DOWNLOAD USER GUIDE
Network Hardware
We offer connectivity solutions and a wide range of network hardware.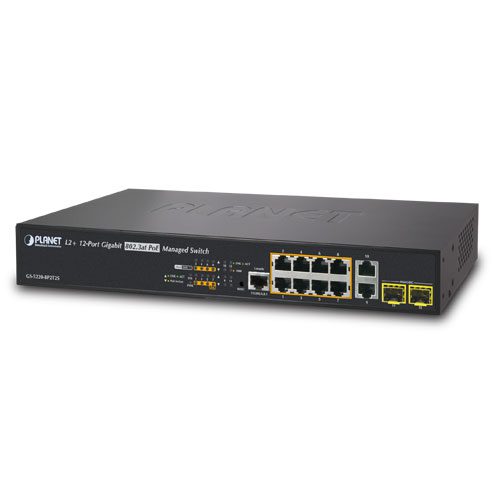 Planet 8 GS-5220-8P2T2S
PoE 8 ports with 802.3at / af PoE
2 x 100/1000BASE-X SFP interface
331 x 200 x 44.5 mm, 1U height
AC 100~240V, 50/60Hz, auto-sensing
MSRP $415.00
Planet 24 GS-4210-24UP4C
24 ports with 802.3at/af/Ultra PoE
4 x 100/1000BASE-X SFP interface
440 x 300 x 44.5 mm, 1U height
100~240V AC, 50/60Hz, auto-sensing
MSRP $528.00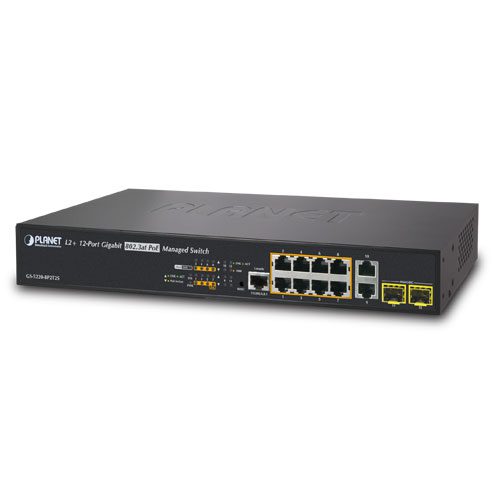 Planet 48 GS-4210-48P4S
Planet 48 GS-4210-48P4S
5 x 100/1000BASE-X SFP interface
440 x 300 x 44.5 mm, 1U height
100~240V AC, 50/60Hz, auto-sensing
MSRP $1215.00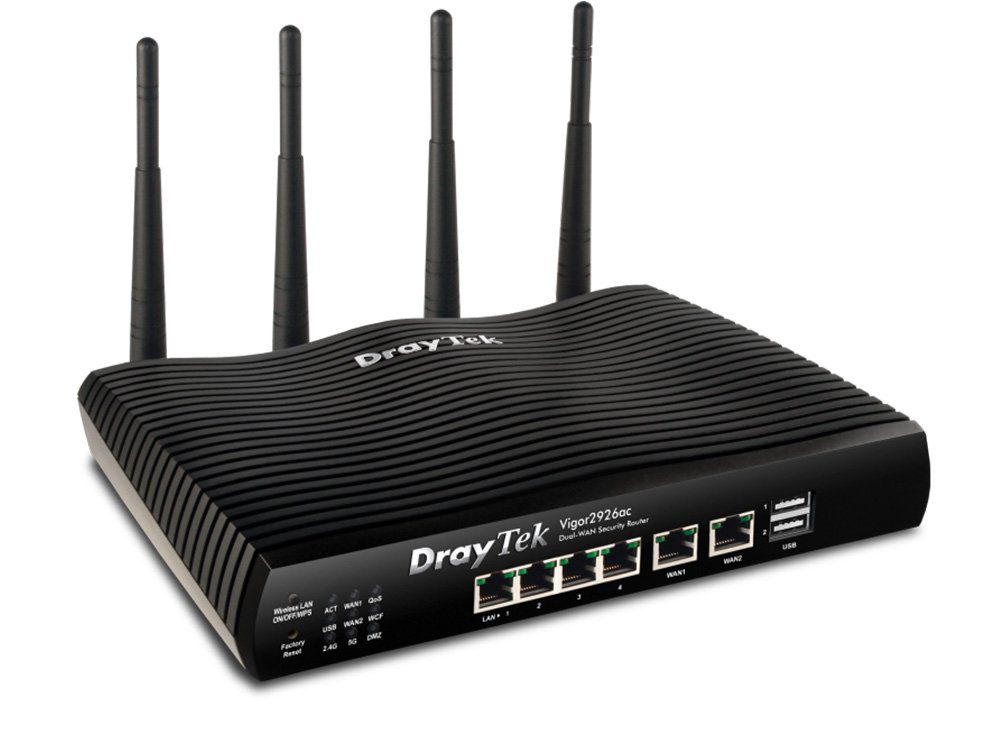 Draytek 2926AC
2 Gigabit Ethernet WAN for Load Balancing or Failover
Central Management for VigorAP & Vigor Switch
2 USB ports for 3G/4G modem or extra storage
100~240V AC, 50/60Hz, auto-sensing
MSRP $259.00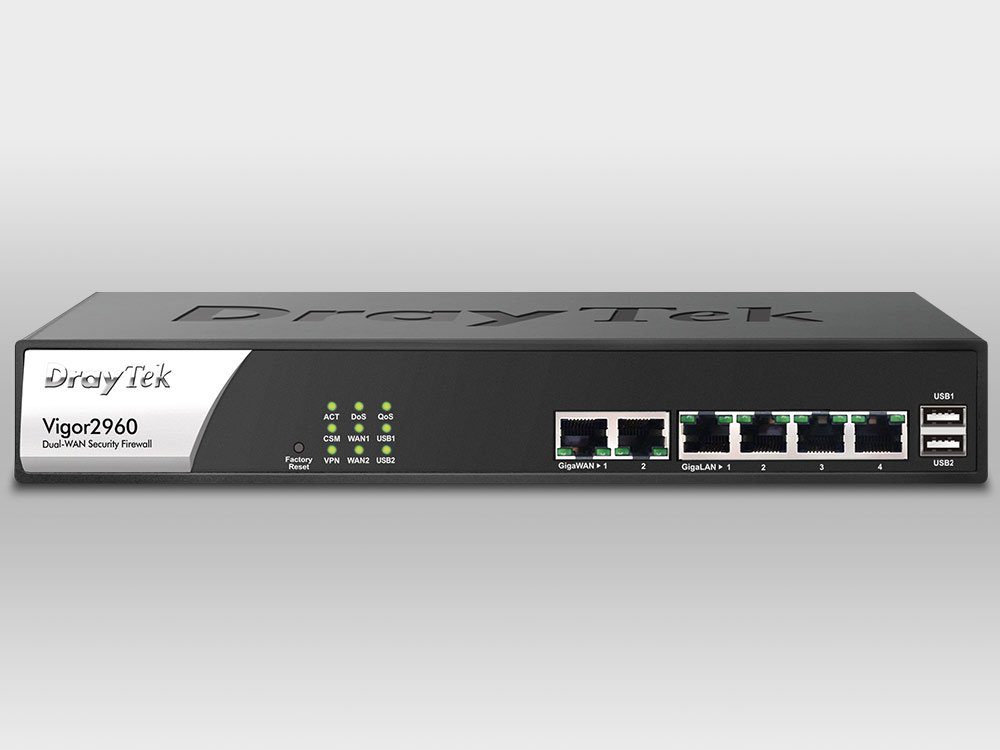 Draytek 2960
Gigabit Dual WAN interface providing load-balancing and failover
An 4-port 10/100/1000 Gigabit Ethernet managed switch with VLAN support
IPv4/IPv6 support to protect investment
100~240V AC, 50/60Hz, auto-sensing
MSRP $389.00
Draytek 3900
4 x 10/100/1000M WAN/DMZ WAN Switch, RJ-45
2 x 10/100/1000M LAN Switch, RJ-45
2 x SFP Slot ( 1 Fixed WAN & 1 Fixed LAN)
100~240V AC, 50/60Hz, auto-sensing
MSRP $849.00
Frequently Asked Questions
Can I keep my phone numbers?

Yes Voip3 allows you to port numbers from any carrier

What happens if I move?

Voip or Hosted service allows you to use the service anywhere you have a data connection. Your phone will be configured to our service so you can essentially take your phone home and it will auto reconfigure to its new location.

I already have Voip service can I use my current phones?

Yes, as long as your phones are on our list of approved devices then they will work.

Which models of phones will work on your service?

We support hundreds of models of phones but click here for a list of the most commonly used phones.

Which features do you offer?

We offer a long list of options such as Hunt groups, transfer to outside phones, direct numbers, customizable music on hold, Call center, Call reports and many more. You'll find our options very competitive with other providers "premium" packages.

What separates Voip3 from the competition?

All service providers are not created equal. Voip3 saw a niche in the market by listening to our customers. Most of the big internet companies don't tell you is that while they offer assistance with setup they only offer limited *advice* over the long term in regards to configuration and troubleshooting. Much of the research and learning the system is your responsibility and they are never able to offer onsite support. We have techs in most major metro areas and can offer onsite support with emergency response times.

Do you offer other services?

Yes , Voip3.com is wholly owned by Comtel Networks based in Orlando Florida. Onsite support is what we do best. We offer consulting, engineering, design, network support, cabling, fiber optics, wireless, PBX support to customers from small office to enterprise customers with over 100 locations. We are certified and service most major brands like Avaya, Nortel, Cisco, Panasonic, Samsung, Tadiran, and many more

I currently have service with another provider can I switch?

You certainly can. This is a fairly common question, we can often reuse the phones from your current provider and minimize the cost . The porting process is fairly standard and we can assist with the entire process to make it as painless as possible.
REQUEST A QOUTE
Get a quote fast and easy